Let's Talk About Your Pet's Stinky Breath!
Even though you try to be a good "dog parent," chances are you may not think of everything when it comes to your furry best friend's well-being. But if you notice that your dog's breath is unpleasant, it may be time to up your doggy care game. Bad breath can be a sign of poor dental health, which in turn can have a negative impact on your dog's digestive system, kidneys, liver and heart.
Taking care of your dog's health is important, so it may be a good idea to spend more time focused on your four-legged pal's mouth, helping you avoid potential problems down the road.
1. Check your dog's mouth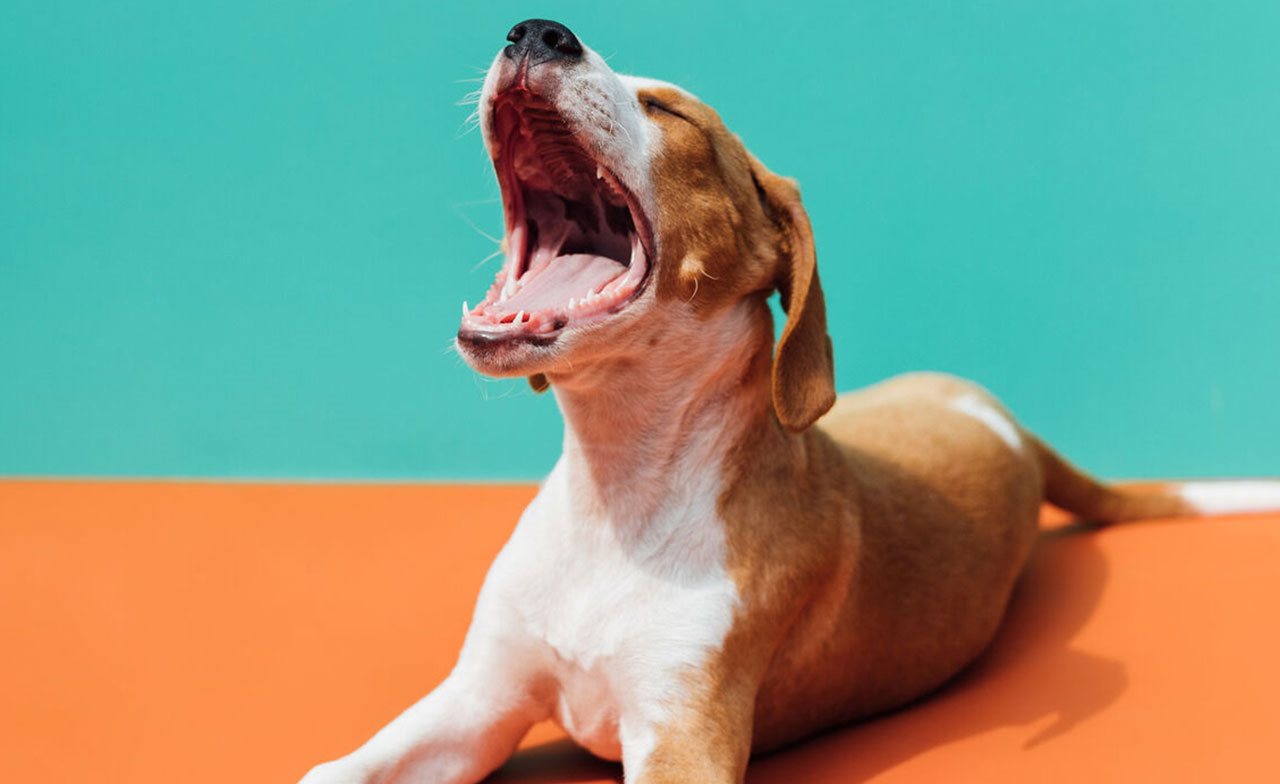 While you may take your dog in for periodic professional brushing — which is a great idea — frequent checks and brushing at home can help you notice problems earlier. While you're brushing, look for problem signs, such as:
Bad breath
Excessive drooling
Inflamed gums
Tumors in gums
Cysts under tongue
Loose teeth
Plaque and tartar build-up (yellowish brown coating around gum and teeth)
If you spot any of these issues, make an appointment with your vet.
2. Dental care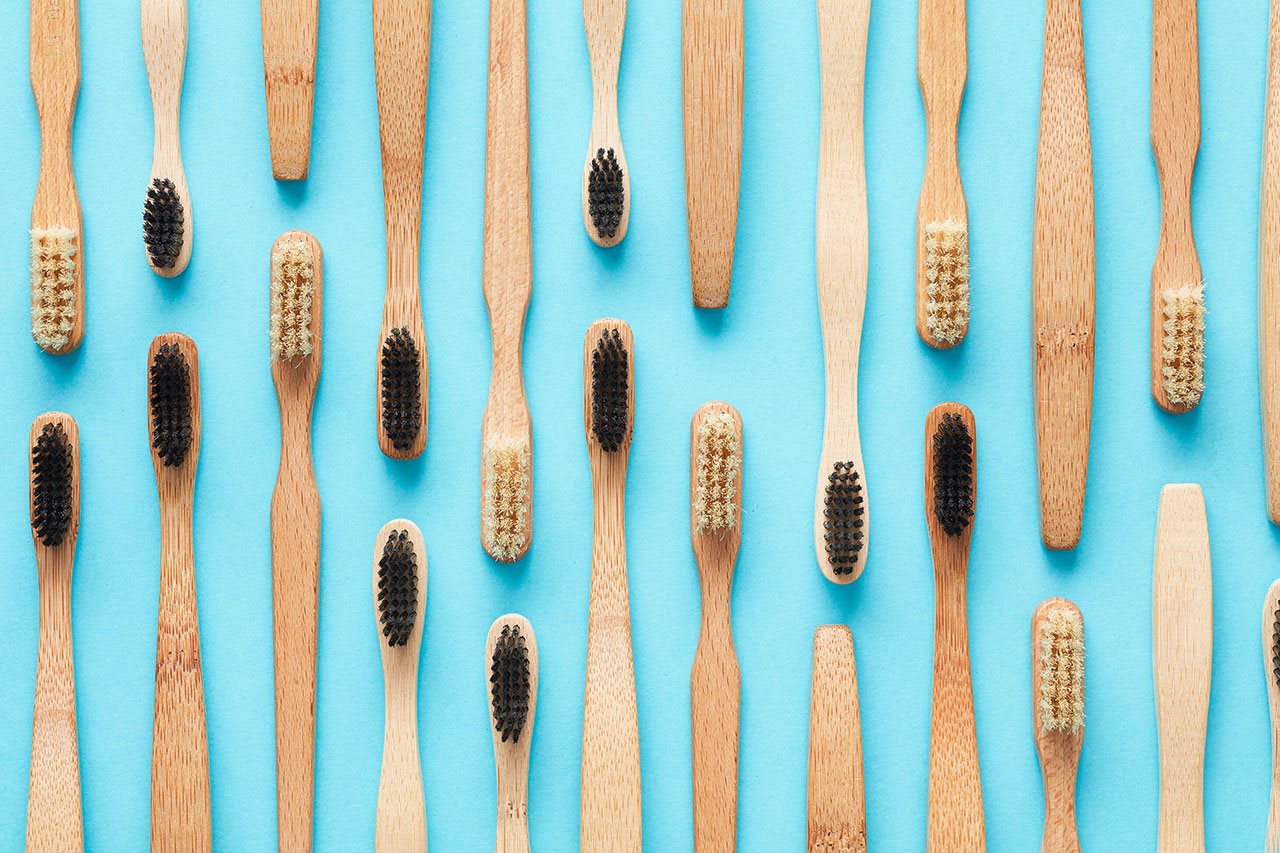 Any dog can become accustomed to brushing if you're calm and gentle — and reward your pup with a dental chew that's good for teeth, like The Missing Link's Smartmouth dental chews. Your vet can demonstrate specific brushing techniques.
Start gradually, building up to 3-4 times per week.
Kneel or sit in front of your dog. When your dog is relaxed, gently open their mouth, then touch their teeth and gums. Start with short sessions and reward good behavior with a dental chew.
Pick a toothbrush designed for dogs, with softer bristles — some even fit on your finger for easy use. You'll need toothpaste made for dogs, as human toothpaste can be harmful to your dog.
When you think your pooch is ready, let them taste a little toothpaste first. If they respond negatively, try a different flavor. Brushing will be easier if it seems like a treat!
3. Diet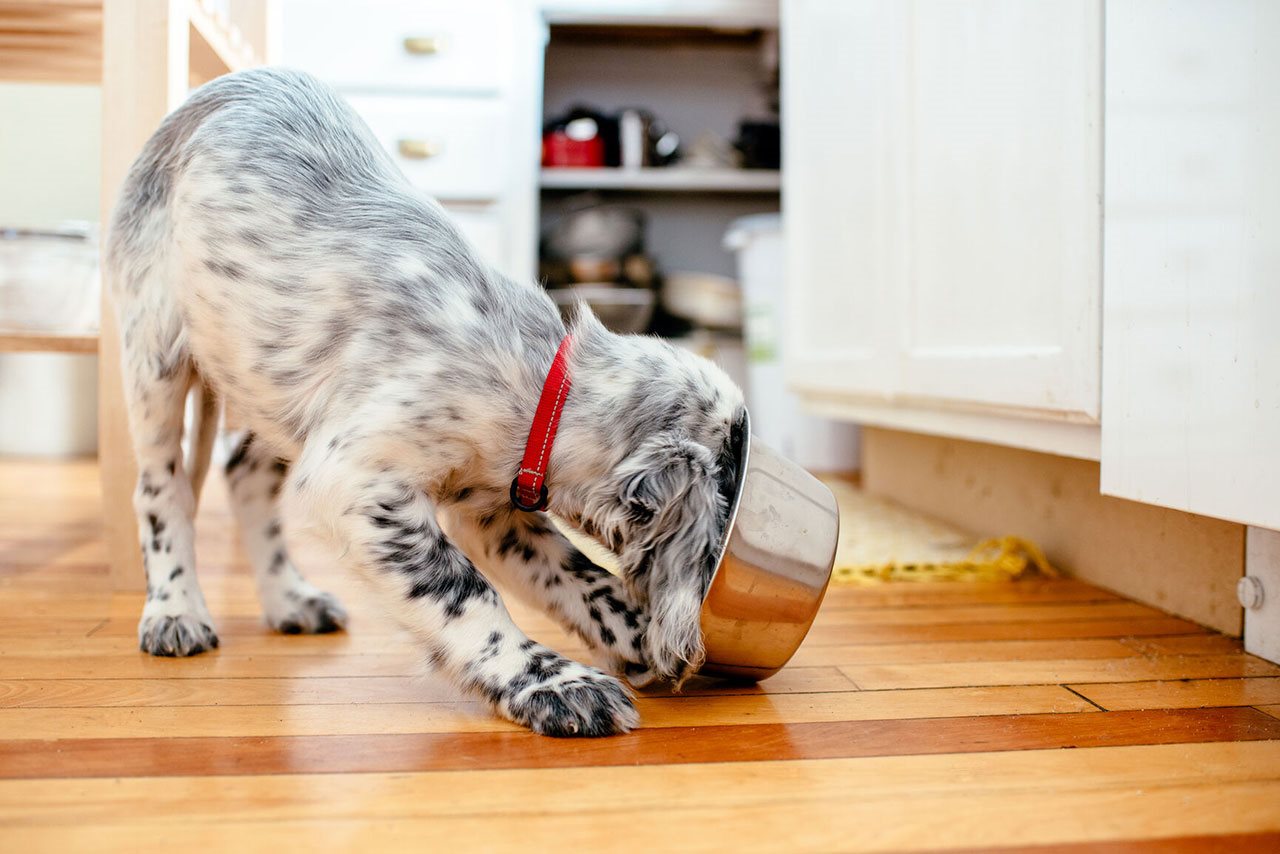 Unfortunately, most commercial dog foods don't necessarily promote your dog's dental health, and could be contributing to dental plaque and stinky breath. Since no single dog food provides all the nutrients your dog needs to live their best life, consult your vet for recommendations to boost overall health and oral health, especially depending on your dog's breed, age and health condition. Dogs can benefit greatly from additional supplements that promote health from the inside out, fresh food and/or prescription dog food.
4. Dental chews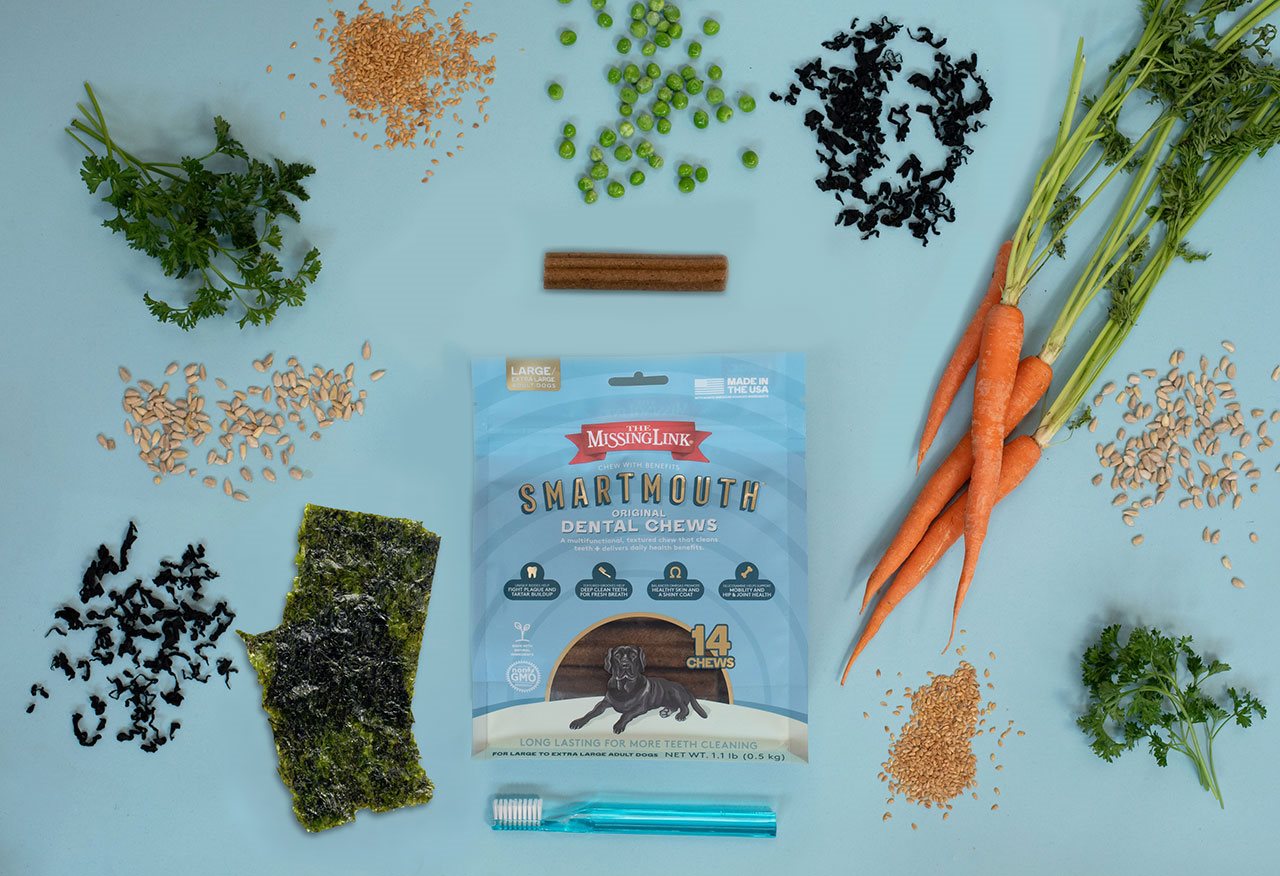 The Missing Link's Smartmouth dental chews are an easy and yummy way to clean your dog's teeth. Dental chews aren't a replacement for home brushing, but a great way to help maintain the good work you've started. Their unique ridges clean teeth, and reduce plaque and tartar while freshening breath. Smartmouth dental chews also deliver a daily vitamin supplement to help support healthy gums, healthy skin, shiny coat, better mobility and overall health and wellness. While you're checking off that list of all you do for your dog, you can also check off "daily superfood vitamin supplement," too — all while your dog just thinks they're getting a tasty treat.
By taking these simple steps, you can help ensure your dog lives healthier and prevent painful oral infections. And no more dog breath!