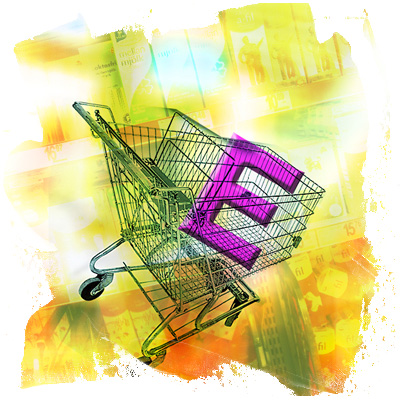 Coined the "Amazon law," many lawmakers in numerous states are moving forward to strive to enact laws that empower their states to require e-commerce businesses to collect and remit state sales taxes from residents of their state.
According to the Connecticut Mirror the "…Finance, Revenue and Bonding Committee voted 38-14…to adopt a measure commonly referred to as the 'Amazon Law' and patterned after legislation enacted in New York three years ago."

The New York law states that "…an e-commerce retailer that uses persons to act as its representatives in the state to solicit sales or to make and maintain a market in return for commissions, referral fees or other types of compensation is considered to be soliciting business within this state through the use of independent contractors or representatives." As a result, that retailer must register as a vendor in the state for sales tax purposes.
Currently, the dot com state California is still debating extending nexus laws to be more inclusive in order to increase their ability to collect additional revenue. Pulling from the New York state law, the California Board of Equalization stated in a memo dated June 19, 2008 that "…the existence of a link on an affiliate's website does not, on its own, conclusively create nexus." Today, in a crisis, they are still rethinking that concept.
In Texas, nexus originally meant "…if there is a related or affiliated entity in the state that will accept returns of merchandise sold by the Internet seller" then the company is considered to have nexus in the state and required to collect and remit sales tax for shipments to the state. Recently, Texas sent a bill to Amazon for uncollected sales tax based on the presence of a distribution center in Irving, Texas. According to Amazon, since they technically don't own the distribution center–it is owned by Amazon.com KYDC LLC–that "…means it doesn't have nexus there."
In the ongoing saga of sales tax, many states are reaching to clarify their laws, clean them up and find ways to drive additional revenue to pay the bills. According to Texas Agriculture Talks, in an attempt to prevent misuse of sales exempt items, Texas is now requiring "…farmers and ranchers to secure a number that will prove their exempt status." This is an effort to eliminate abuse of the exempt status of specific items such as 4-wheelers, that are only exempt if used for agricultural production purposes. Previously, farmers and ranchers did not have obtain a number that clearly identifies their status as exempt. Now, farmers and ranchers will have to provide reasonable documentation as proof of farm or ranch producer status. This effort is actually estimated to add over a million dollars of additional net revenue for the state.
Stay tuned. The effort of states to find ways to increase their tax revenues are turning states to sales tax laws in growing numbers. I will strive to keep you informed of the most recent changes, upcoming considerations and other relevant information regarding sales and use tax laws.
About the Author: Susan McLain has over 15 years experience in technical and marketing writing, graphic design, business development and marketing management. She currently works for Avalara, Inc., a Software-as-a-Service (SaaS) company providing automated solutions for sales and use tax compliance for small to medium businesses. You can follow Avalara at www.twitter.com/avalarasalestax or read additional blogs at blog.avalara.com.